Transfer funds from Ethereum Layer 1 to Arbitrum Layer 2 to trade with lower fees and near-instant transactions


Beta Release: the Uniswap protocol on Arbitrum is currently in beta release. Before depositing, please read our blog post to learn more and evaluate the risks associated with this early-stage network.


You can transfer assets from Layer 1 Ethereum to Layer 2 Arbitrum through the Arbitrum Bridge. Deposits will arrive in your wallet within 5 minutes so you can start trading on the Uniswap protocol with low fees right away.


You can withdraw funds back to Layer 1 as long as the Arbitrum network is online, but withdrawals take 7 days or more to process through the standard bridge.
To deposit funds to Arbitrum follow these steps:


1. Open the Arbitrum Bridge and click Login to connect your wallet.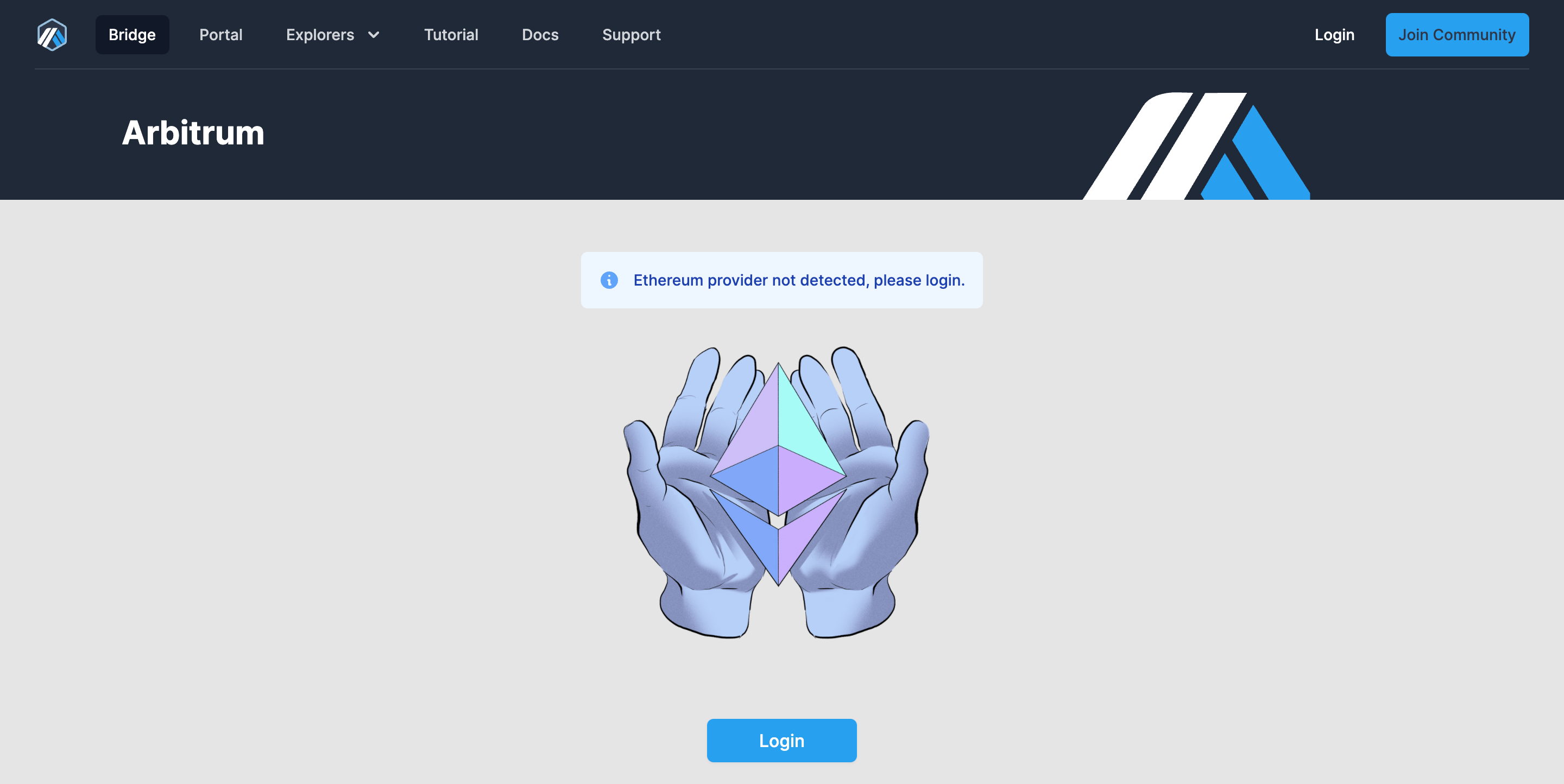 2. You should now be connected to Ethereum L1 Mainnet and see this screen.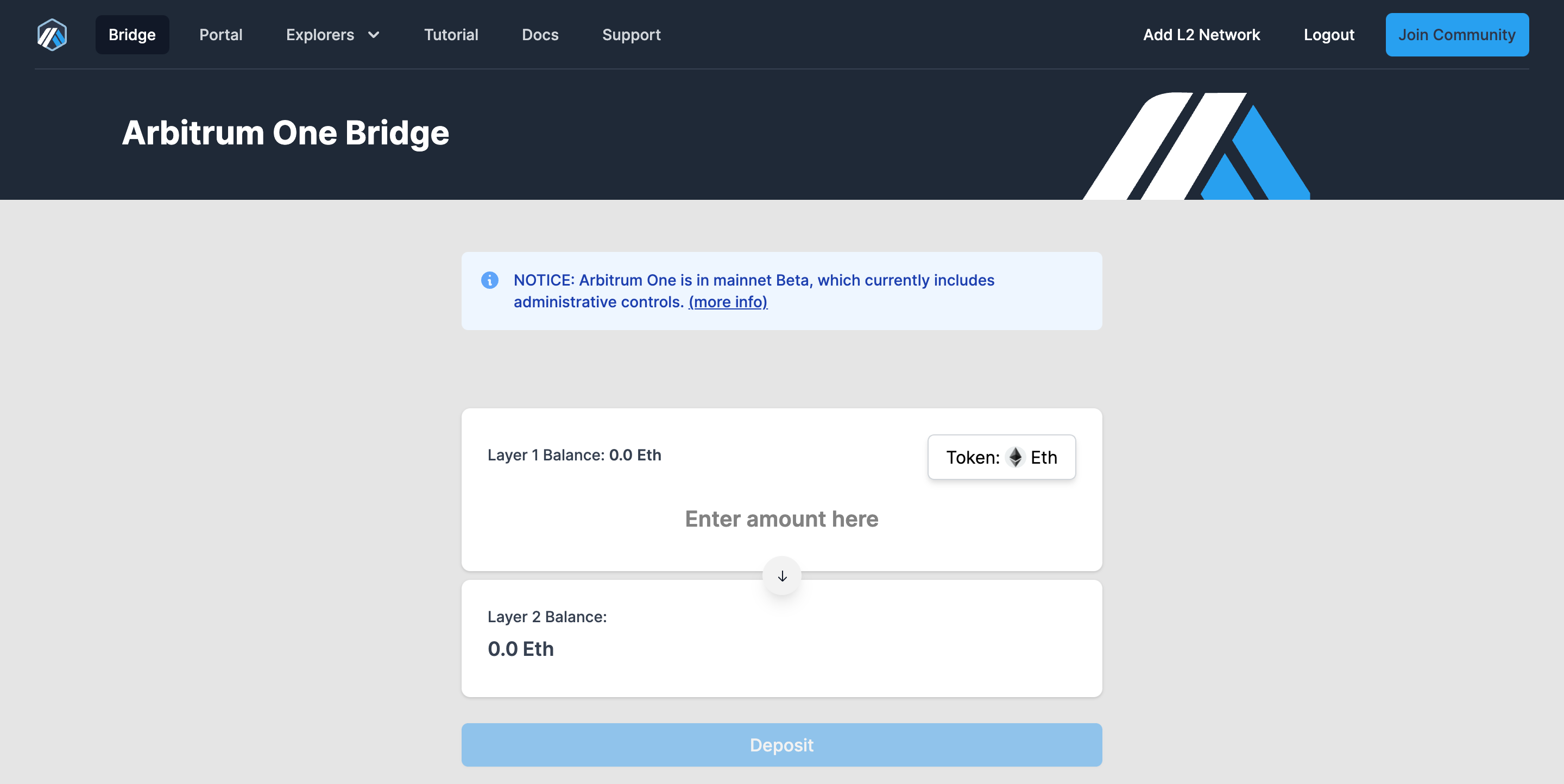 3. Next, enter the amount of ETH you would like to deposit from Layer 1 to Arbitrum Layer 2.

If you wish to deposit an ERC-20 token instead, click the ERC-20 tab and then enter the L1 token contract address and amount to deposit.

You can find the L1 token address by searching popular sites like coinmarketcap. When you're ready, click the Deposit button.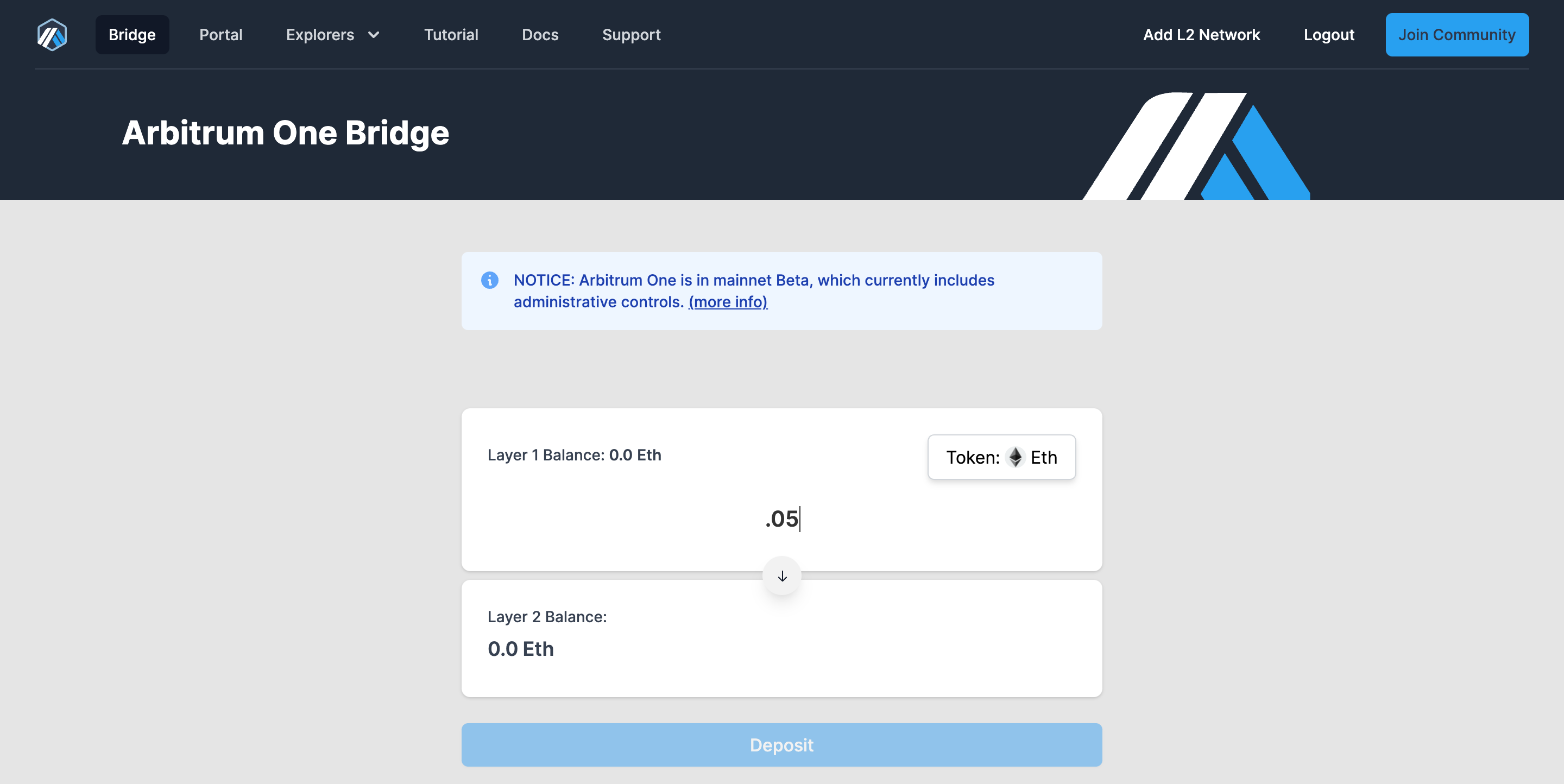 4. Confirm the transaction in your wallet.

Note: that this is a Layer 1 transaction so normal gas fees will apply. However, after this one-time deposit you will experience the joy of lower gas fees on Arbitrum.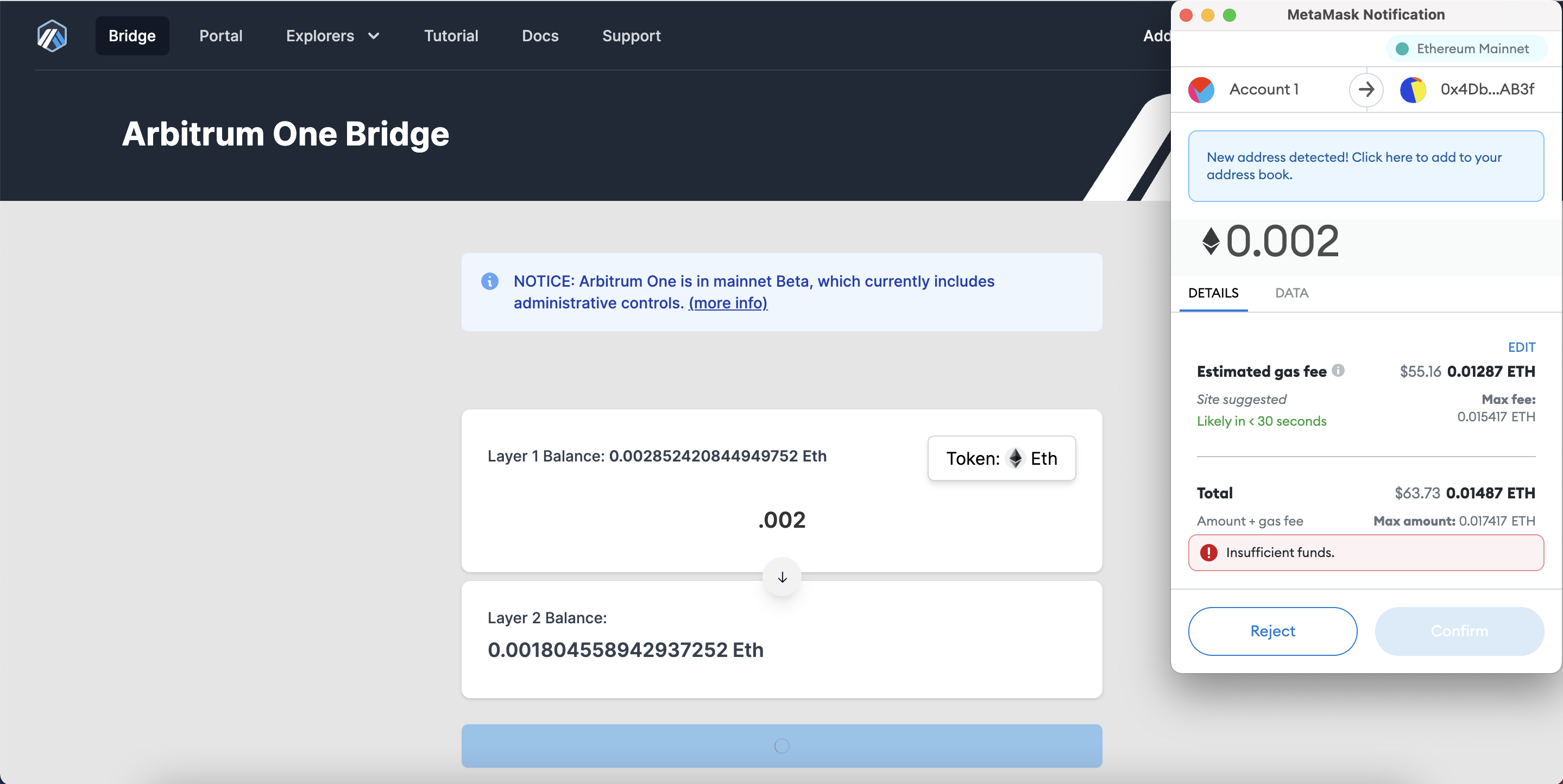 Once the transaction is confirmed, you will see it at the bottom of the screen. Your funds will be available on Arbitrum L2 within minutes.
For more information, see the Arbitrum Bridge Tutorial.

Finally, connect your wallet to Arbitrum so you can start trading on the Uniswap protocol!
Updated