You might see a "Network Warning" message appear when using the Uniswap Web app.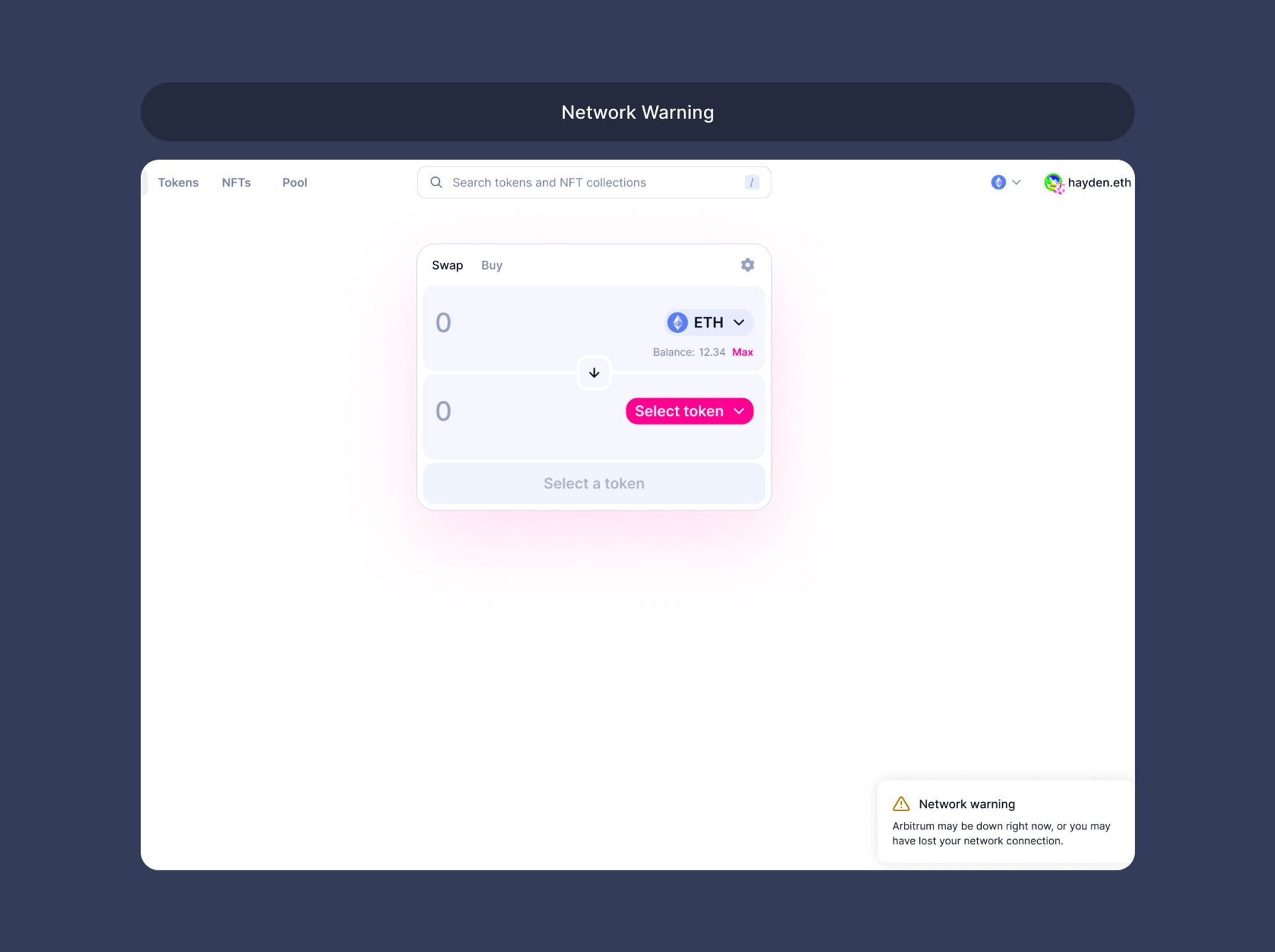 A "Network Warning" message can occur for two reasons:
Your device has lost internet connection

Check your wifi connection and make sure your device is online. Try refreshing the page.

The network you are swapping on is experiencing downtime

This is an extremely rare incident for most networks. In this event, the only option is to wait for the blockchain developers (e.g. Ethereum, Polygon, Arbitrum, or Optimism) to resolve the issue.
Updated