The Uniswap Labs email newsletter is for our community to stay up to date on our new products and features, community events, research and much more! Click here to sign up for our newsletter.
Newsletters will be monthly to start.
We are sending our emails from a 3rd party email provider. Receiving emails is opt-in and you can always opt-out if you don't want to receive future emails. Your email address will not be stored alongside or connected with your wallet address.
Uniswap emails will never ask you for your seed phrase or prompt you to share any personal information. Never share your seed phrase and never connect your wallet to random websites. If you are no longer interested in receiving emails, you can unsubscribe from the footer of the email.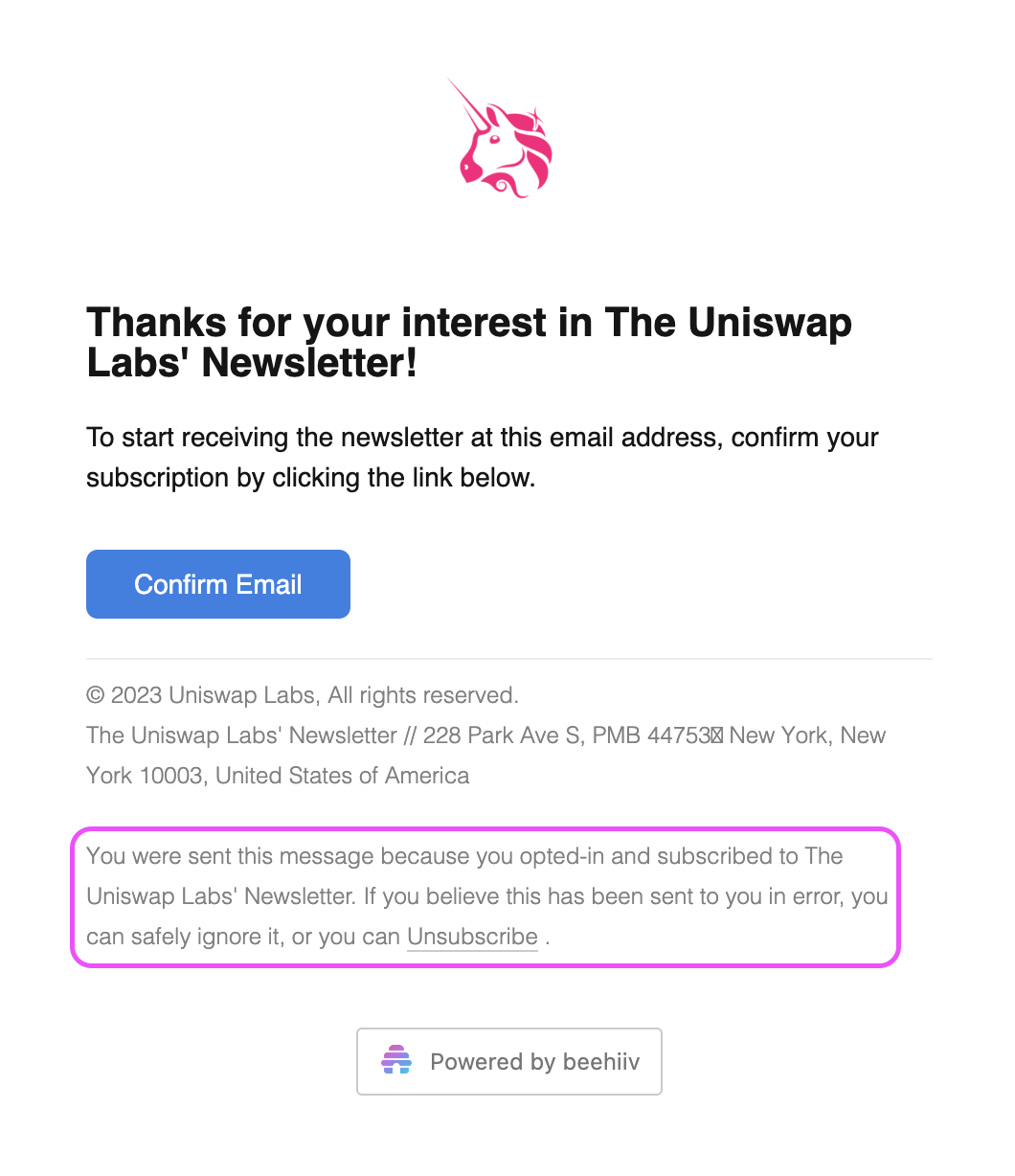 Updated