A view-only wallet is a great way to follow a wallet that has a different recovery phrase. You can follow the wallet's transactions, and view the tokens and NFTs held.


To add a view only wallet, follow these steps:
1. Open the wallet selection menu. Next, select "Add Wallet", then "Add a view-only wallet."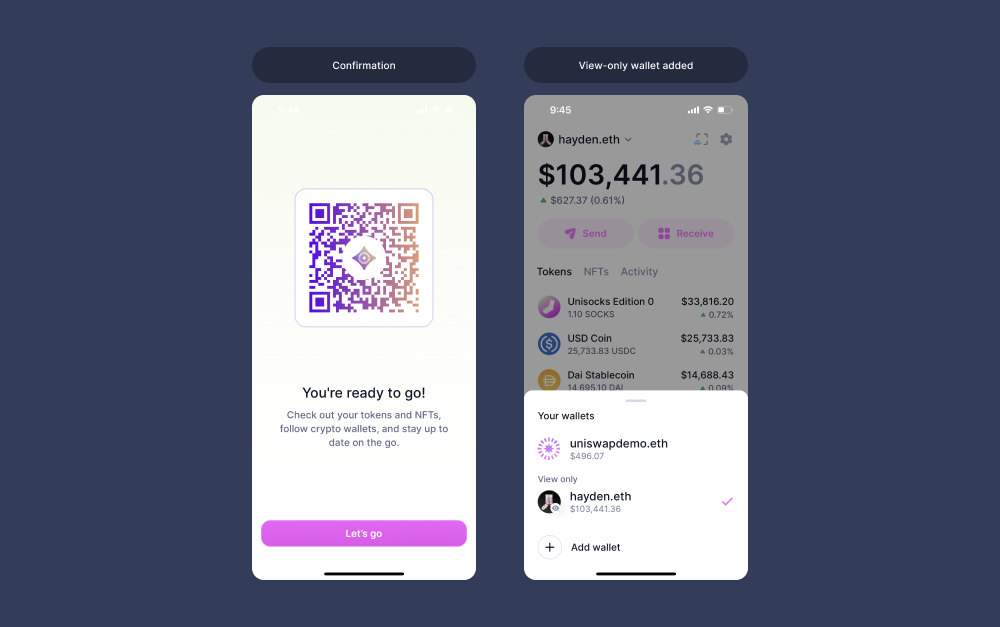 2. Enter the wallet address you would like to view, then select "Continue.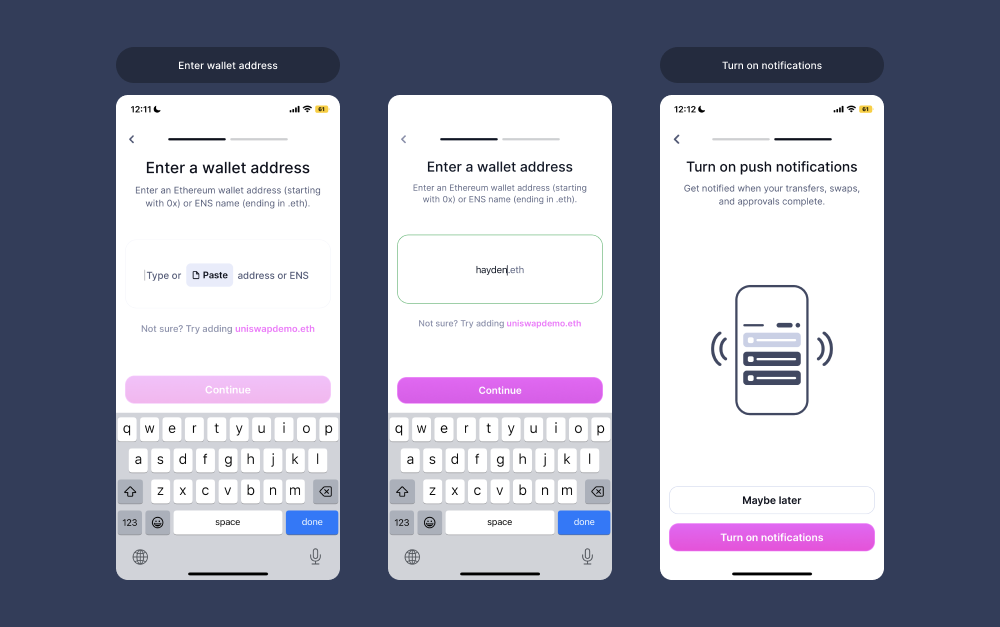 3. Confirm the wallet has been added.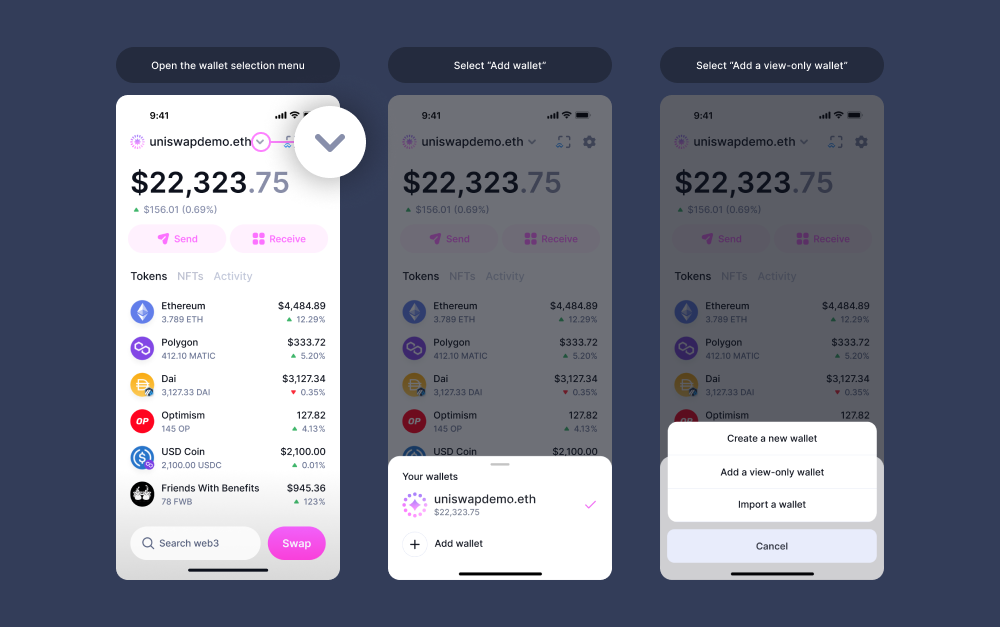 Updated