If you bought a token and have not received it, the transaction may still be processing. Sometimes, it can take more time than expected to complete the transaction.
If you bought a token, it should appear after 30 seconds of the purchase being completed.
To confirm that your transaction did go through, you can check your transaction history.
Select "Activity" to view your transaction history
Select the transaction you would like to review
Next, select "View on Etherscan" to view if the transaction has been completed.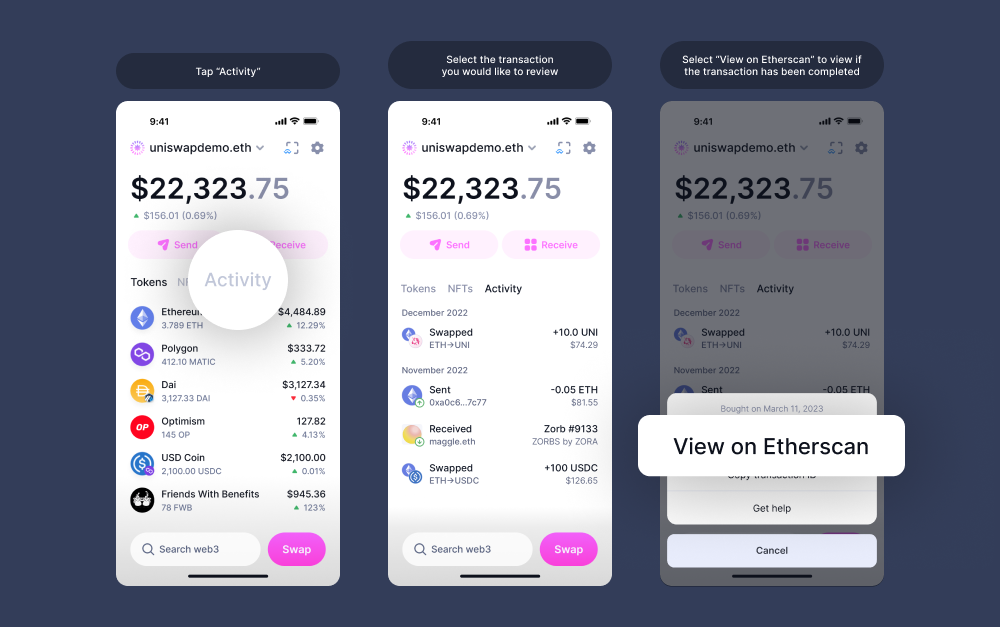 Updated