A recovery phrase is the master password to your wallet.

Losing this phrase will result in losing access to your crypto assets forever. It's important to save your recovery phrase in a safe and secure location.

In the Uniswap Wallet you have two options to backup your recovery phrase, manually or via iCloud. You should never rely on a single method to store your recovery phrase.

Learn more about each backup method:

When using a self-custodial crypto wallet, it is your responsibility to keep your recovery phrase secure.


Recovery phrase DOs: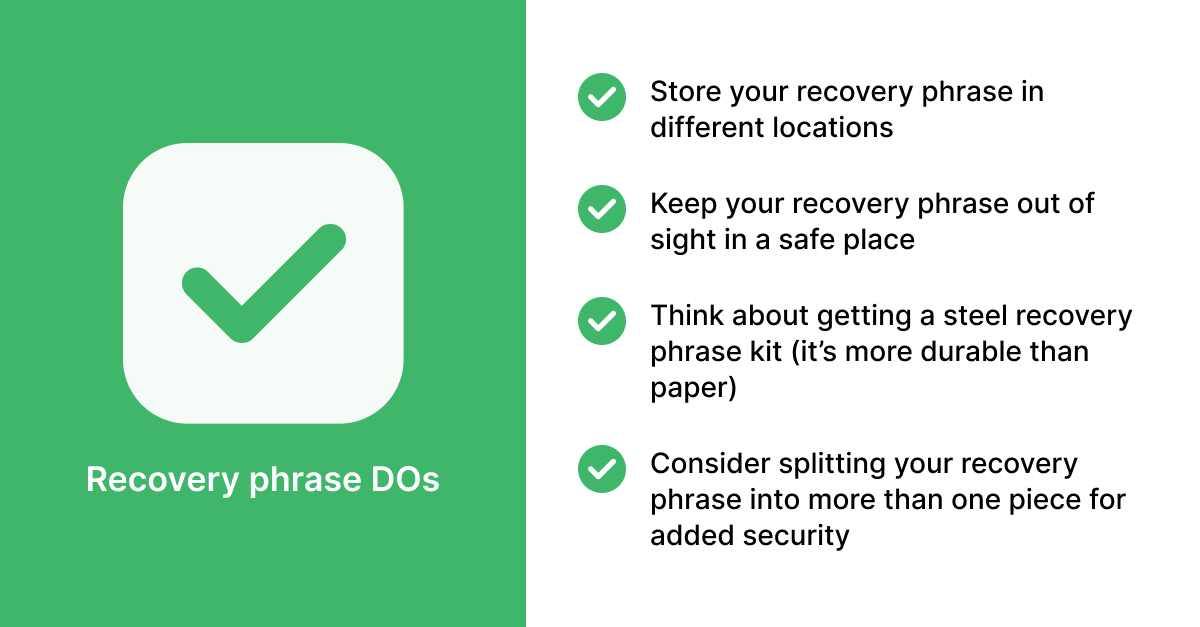 Recovery phrase DONTs:


Updated