The tokens page in the Uniswap Wallet allows you to discover and evaluate ERC-20 tokens to make informed decisions when buying or selling a token.
How to view a token:
Select the "search web3" search bar to view the tokens page.


Here you can search tokens by name or token contract address.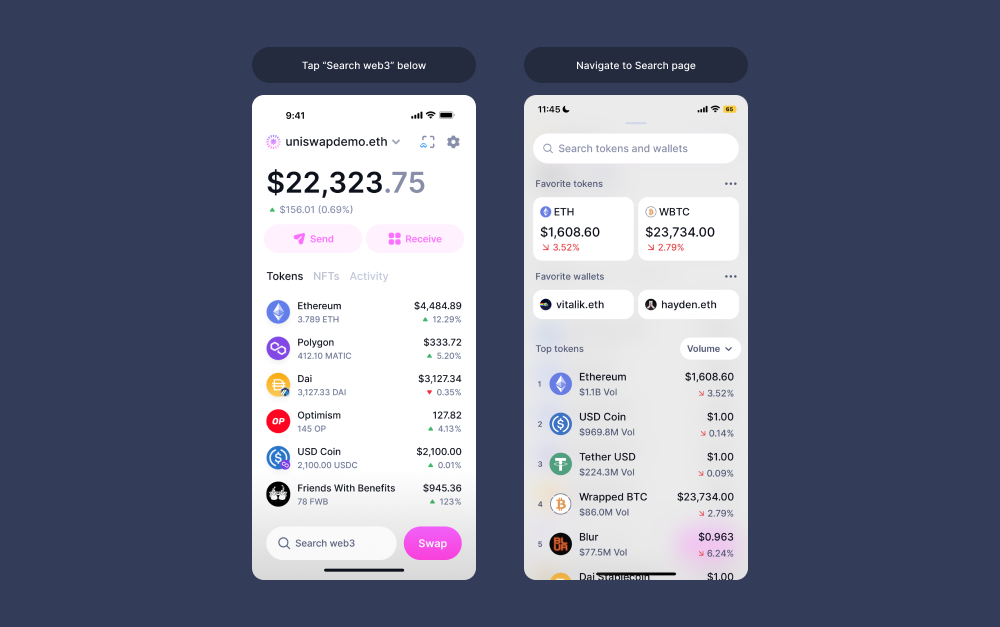 How to sort tokens:
Select the "sort" icon to view filtering options. On the Tokens page you can filter tokens by:
Uniswap Volume (24H)
Uniswap TVL (Total Value Locked)
Market Cap
Price Increase (24H)
Price Decrease(24H)
Updated