When using the Uniswap Wallet, you can have more than one wallet available to you to swap or view in the app. However, the Uniswap Wallet can only store one recovery phrase at a time.
How to create a new wallet in the Uniswap Wallet with the same recovery phrase:
Open the wallet selection menu.
Select "Add Wallet."
Select "Create a new wallet."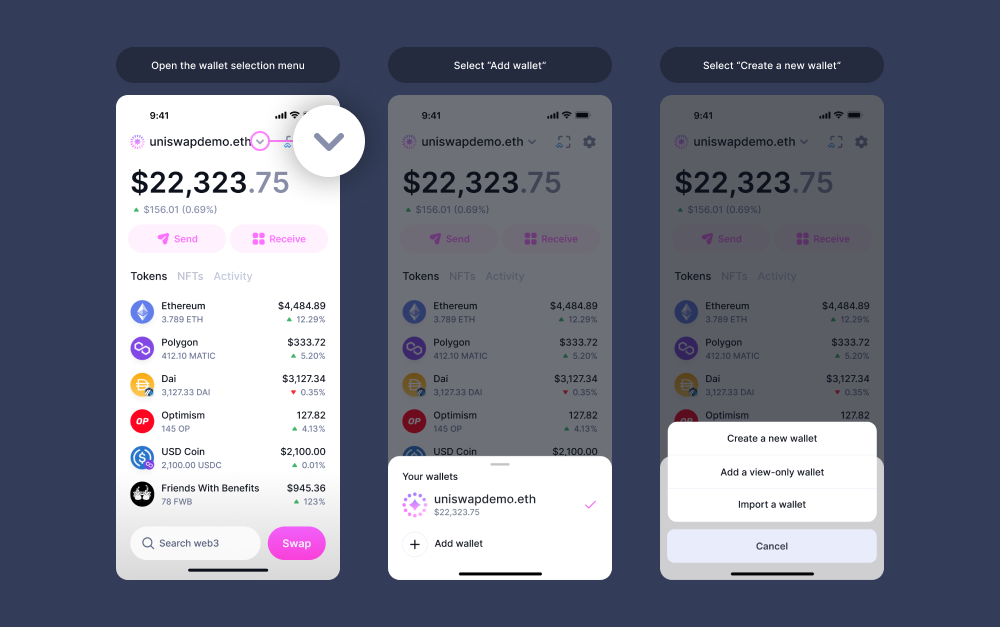 Updated