The Uniswap protocol supports the Ethereum, Polygon, Optimism, Arbitrum and Celo networks.
In order to make a swap or add liquidity to tokens on a different network, you must change the network first.
1. Select the Network icon in the upper right hand of the screen.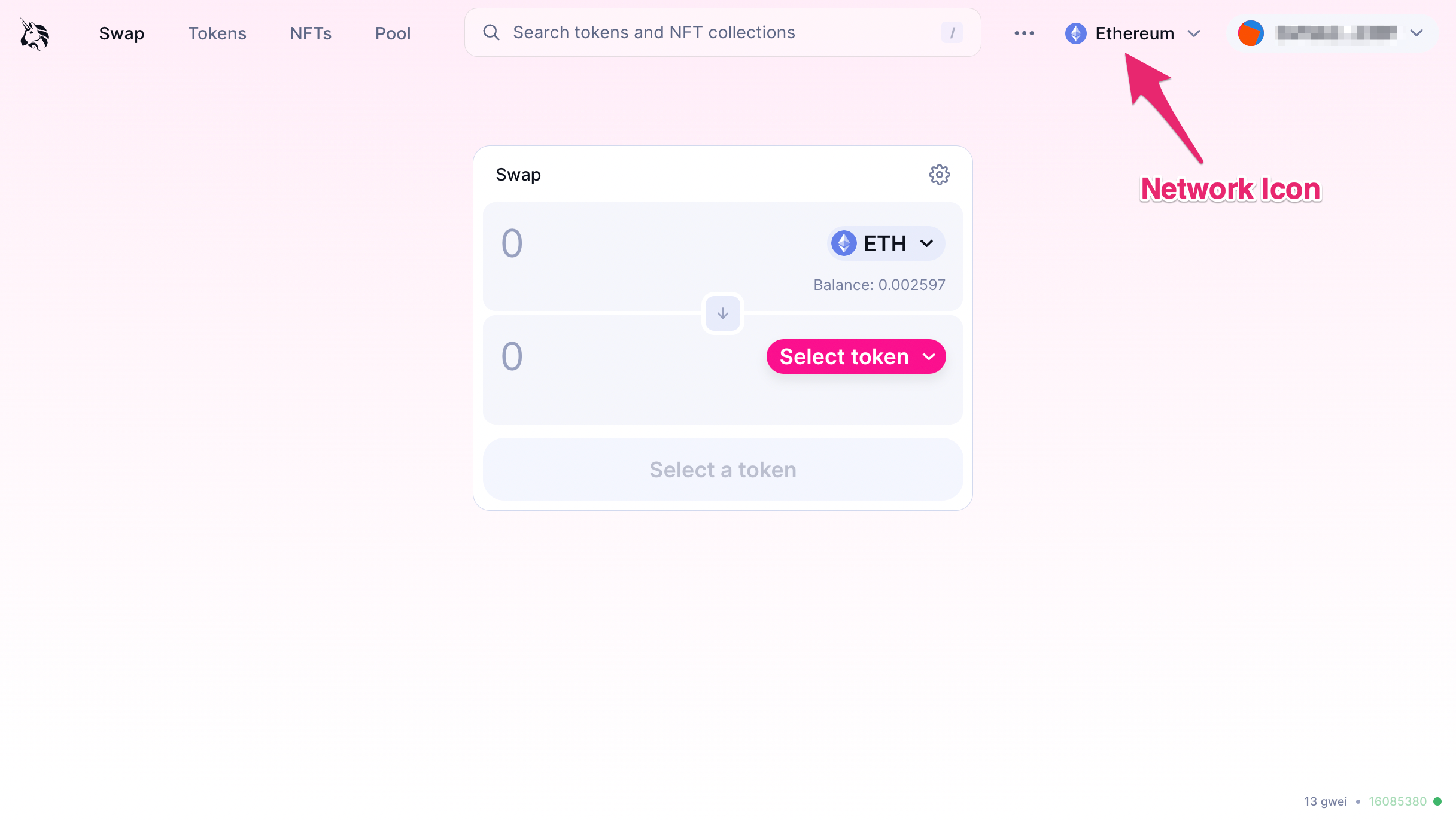 2. Select the Network you would like to use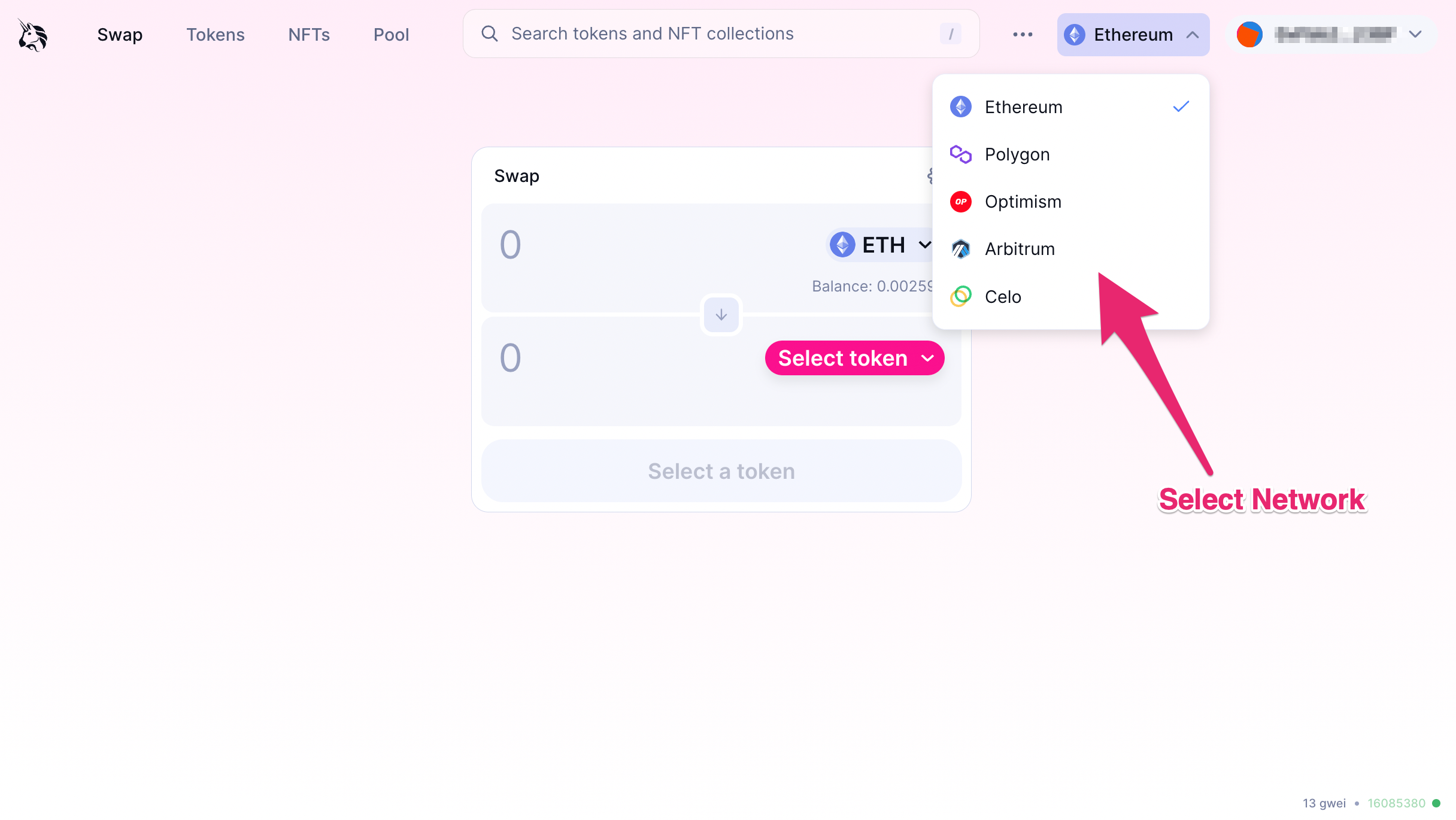 3. Allow the Uniswap site to switch the Network in your Wallet. This notification will be in your wallet, or will appear on-screen.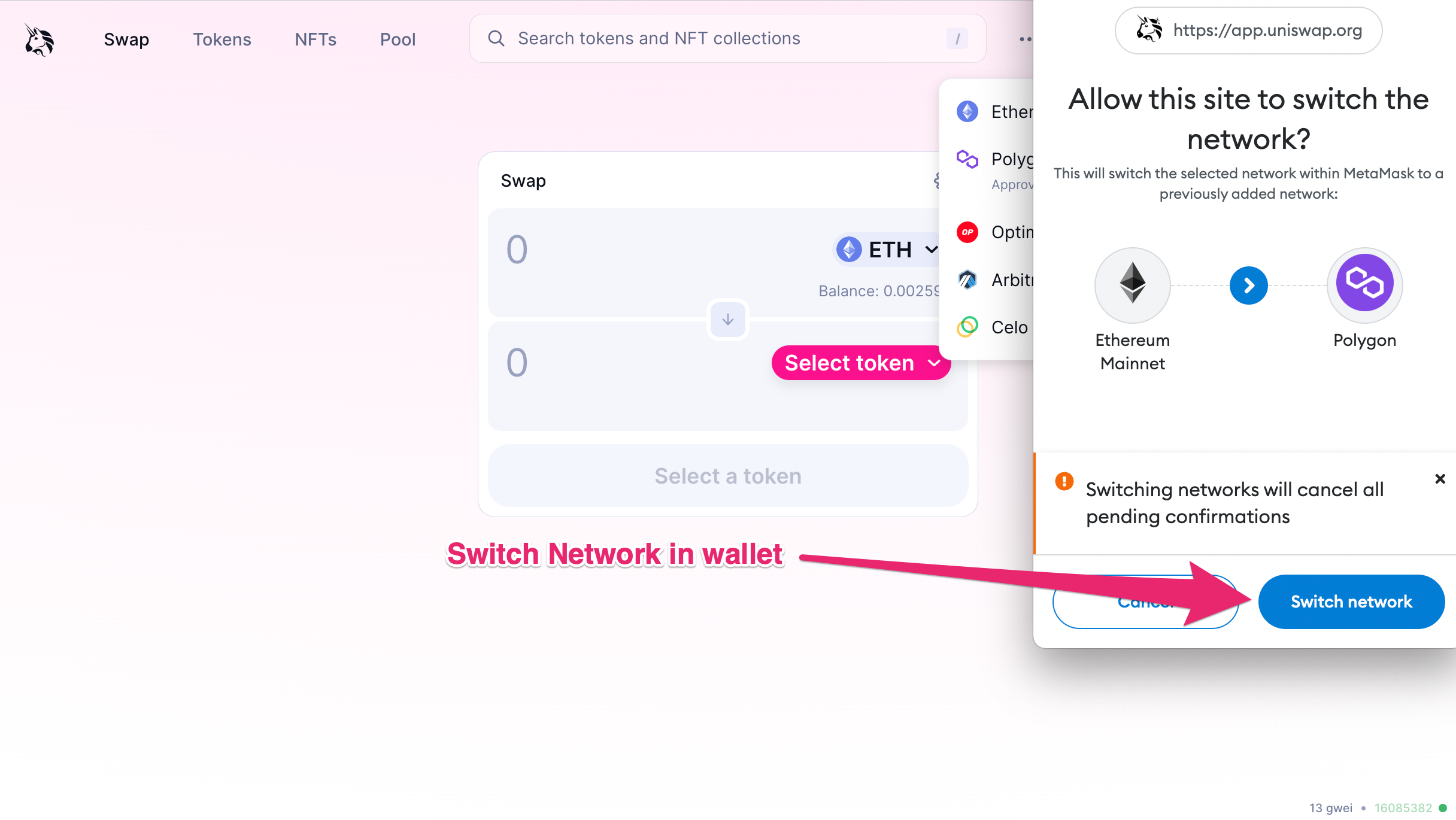 4. Once you switch your wallet network, confirm the network has been switched. You should see the new network name. Now, you are ready to swap!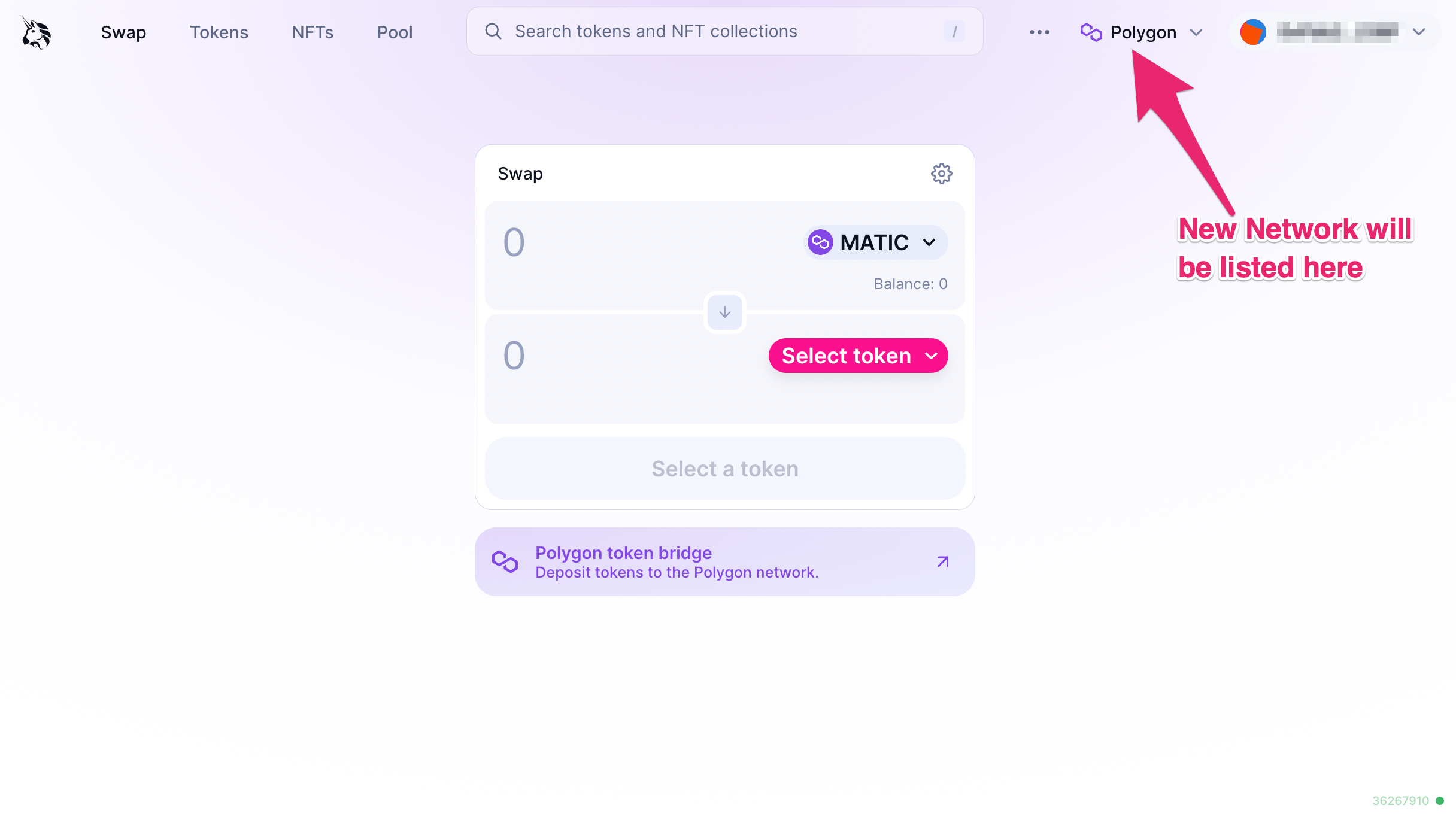 Updated