If you're a historical Genie user, you can claim your airdrop on Uniswap NFT. You can check if you were eligible for the airdrop here.
Visit https://app.uniswap.org/#/swap and connect your wallet.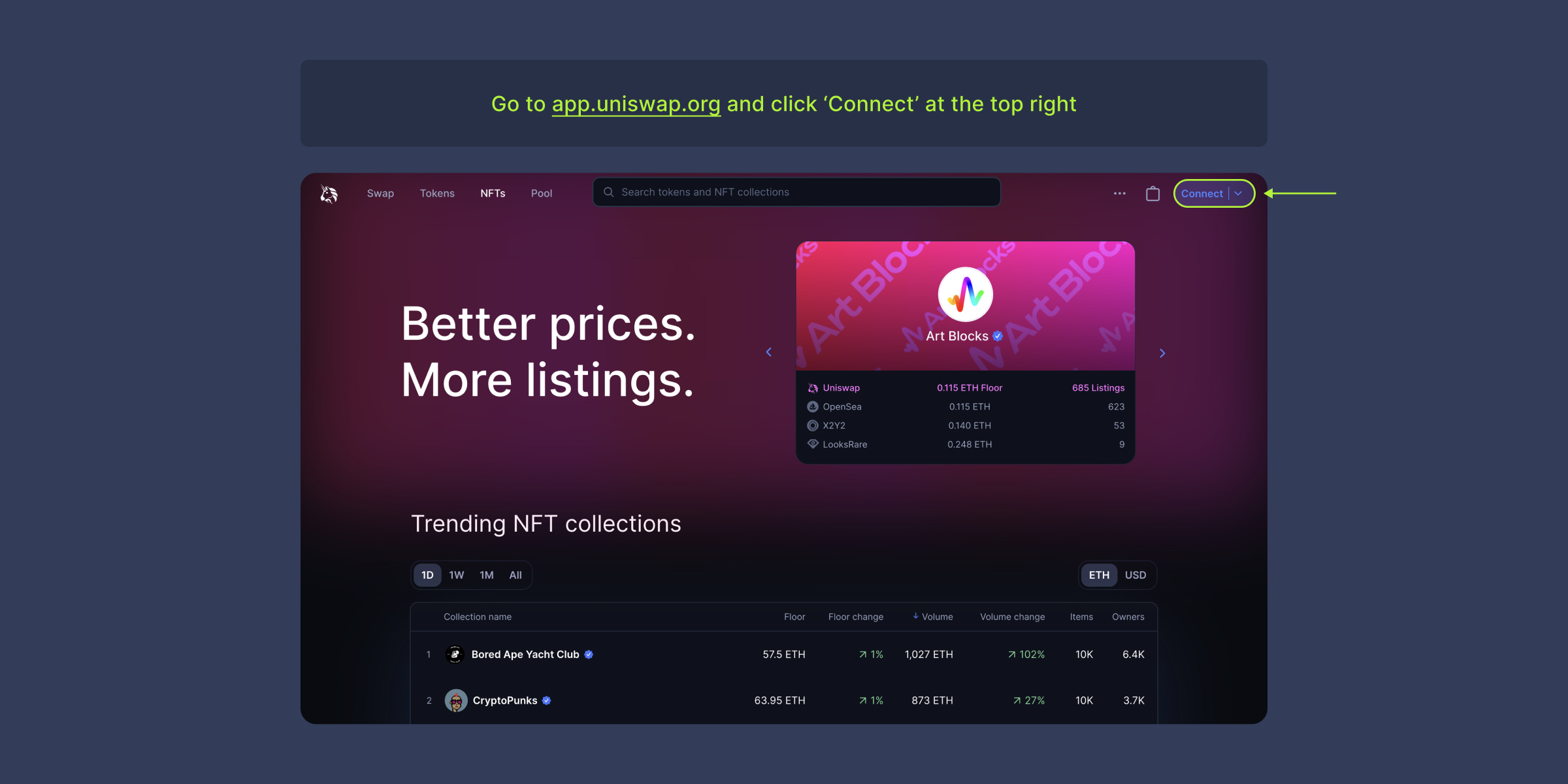 Select your wallet, then select 'Claim Uniswap NFT Airdrop.'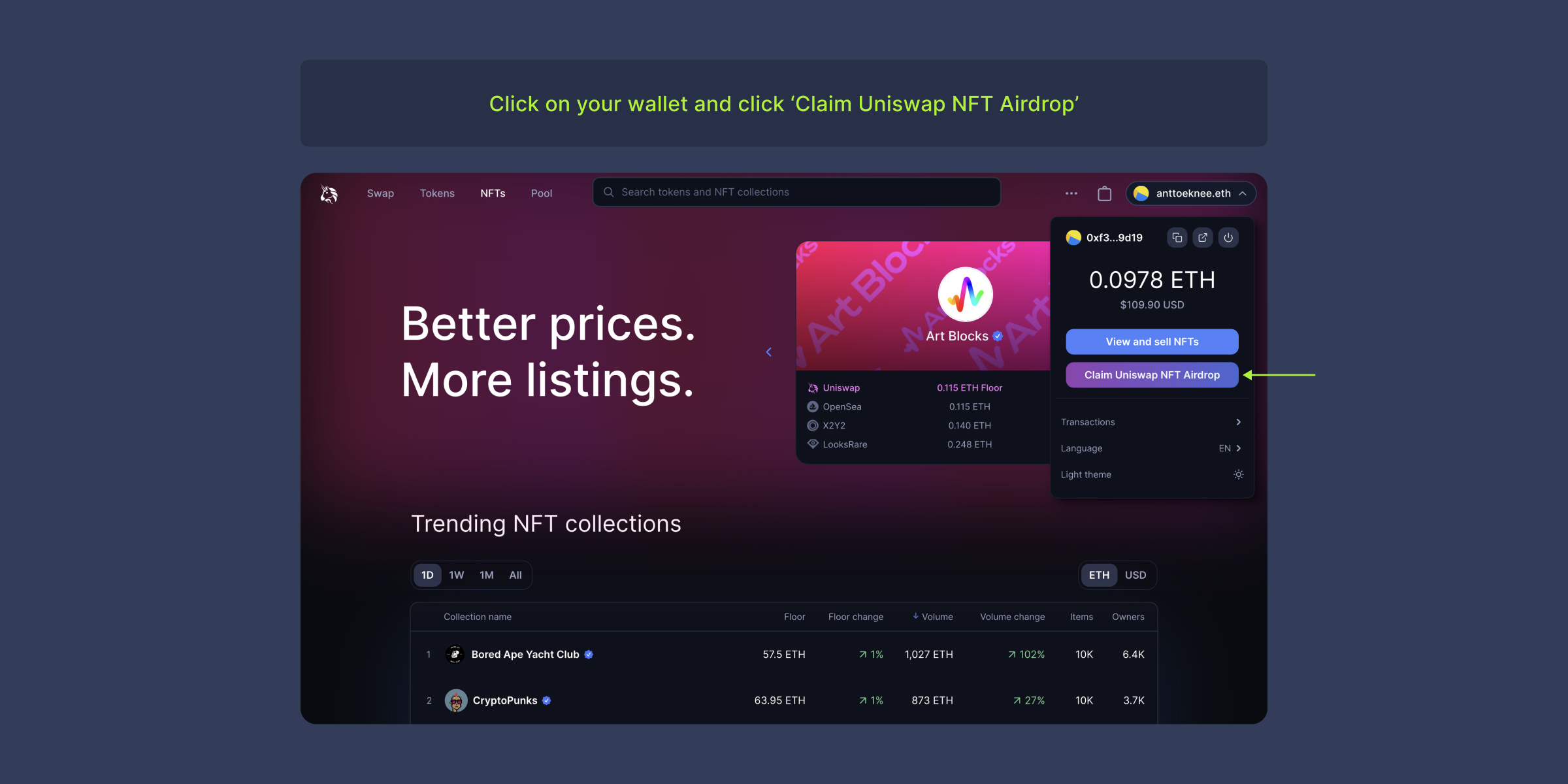 Select 'Claim USDC' and sign the transaction in your wallet.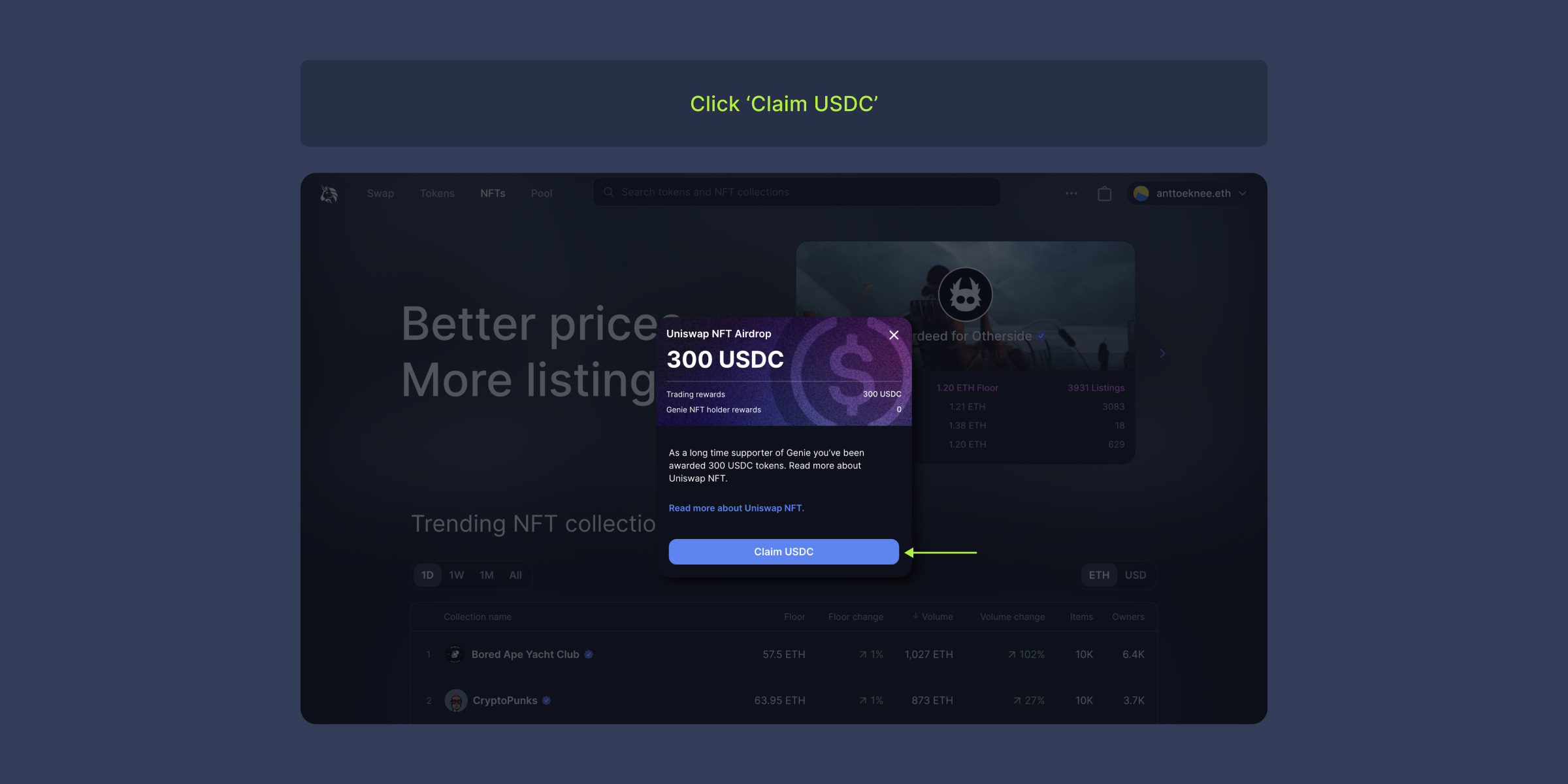 If successful, the confirmation screen will display: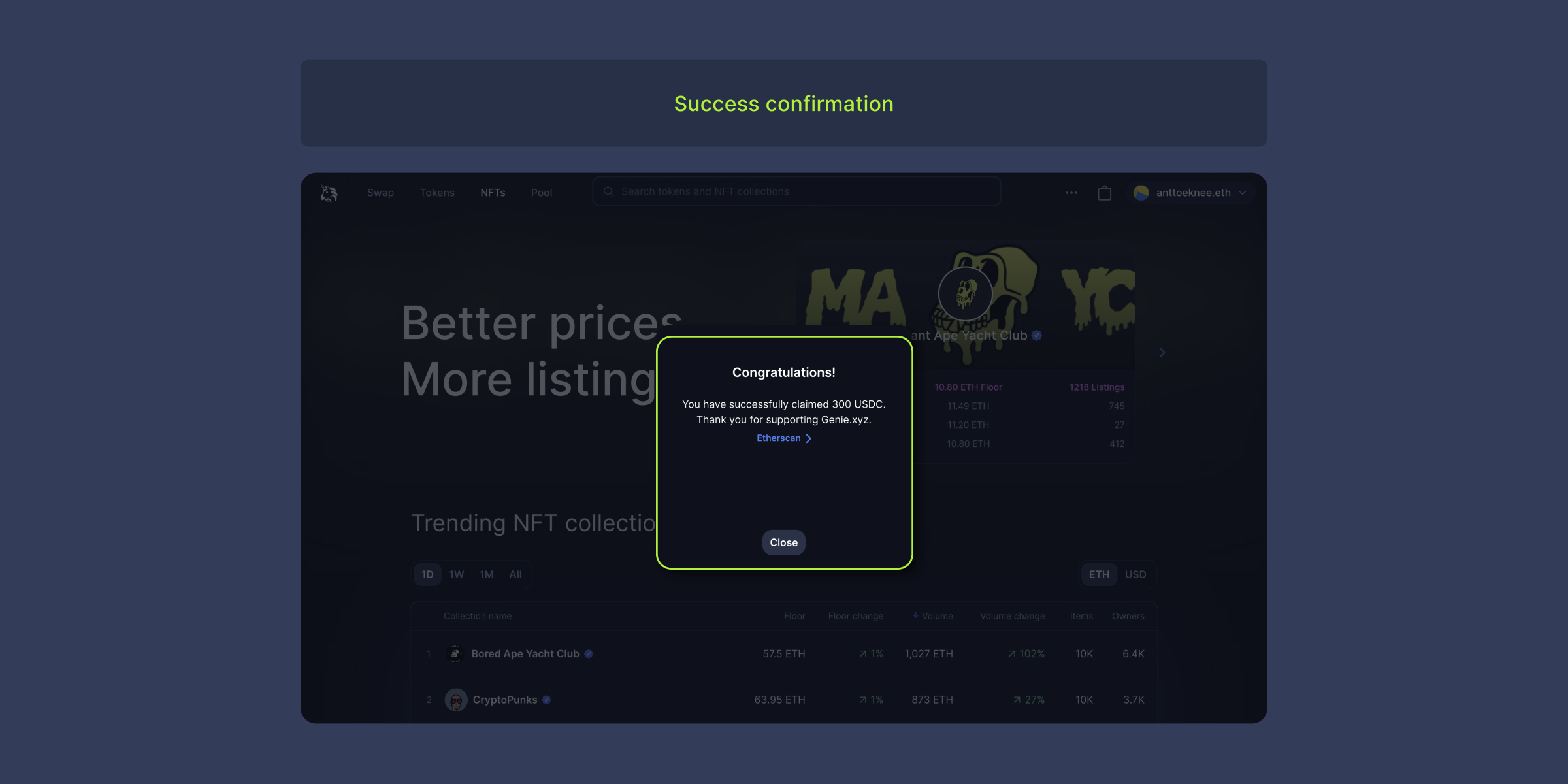 Updated